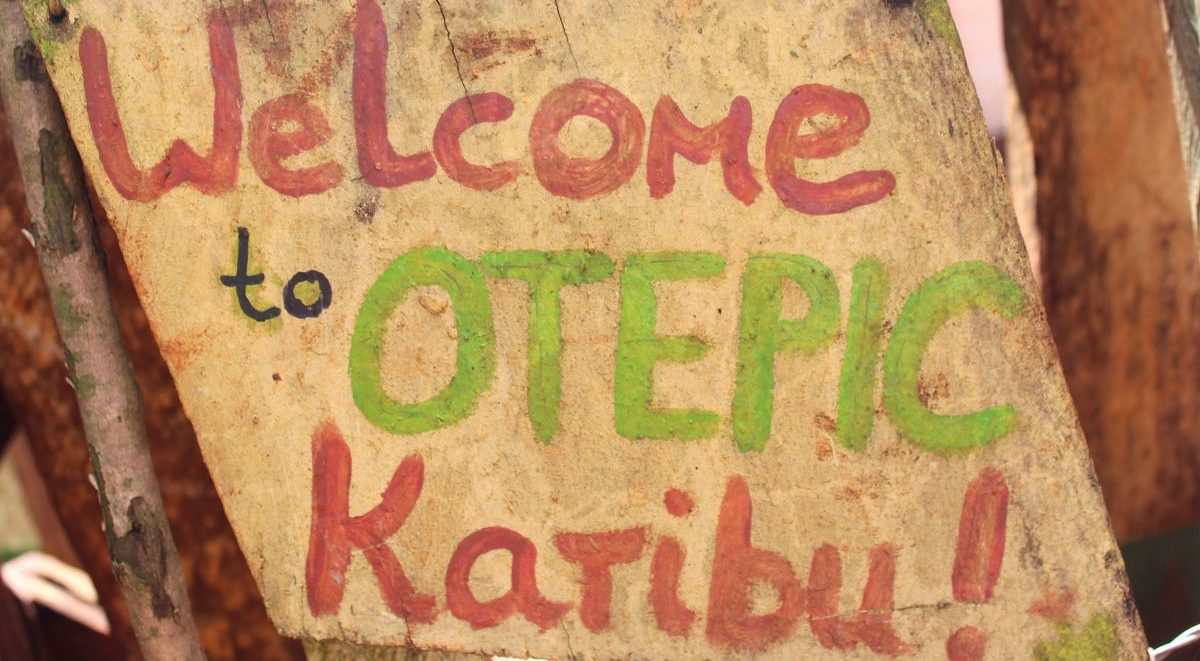 Karibu! You are welcome!
We are happy that you are considering to visit us!
We have collected some general information which might be useful before and during your stay. Anyway, feel free to write us about any concerns and additional questions. We try to answer as soon as possible.
Your arrival
If you are coming from overseas, you will probably fly to Nairobi Airport. From there, you have two different otions to get to Kitale, where OTEPIC is located.
You can take a domestic flight to Eldoret or Kitale OR you can take a bus to Kitale.
The bus journey is longer but it is very beautiful. We recommend the bus company Easycoach. For further information click on this link: easycoach.co.ke/nairobi-to-upcountry.html
We can pick you up from the bus station in Kitale or the airport. Please just tell your contact person, when and where you will arrive.
If you want to be sure, that you get picked up, write Philip again a few days before you arrive to confirm you will be picked up.
Accommodation
As long as the conference center is under construction, we recommend that you sleep in ICM (International Christian Ministries) or nowadays called ATS (African Technological Seminary) in Kitale.
Moses is the responsible person for the guests at ICM. He is a really kind guy. If you have any problems or questions during your stay, you can talk to him. He is working every day in ICM, but mostly you will not see him, so just call him. Moses' phone number is 00254 722743190.
You will get a room for your own with a connected bathroom. Bed sheets, warm blankets, towels, soap and toilet paper will be provided.
In addition, there is a kitchen, where you can cook for yourself. If you do not live in "Yego" cottage, where the kitchen is situated, ask Moses for the key to that cottage. In the well-equipped kitchen, you find a gas cooker, a microwave, a small oven and a fridge. Furthermore, there is Wi-Fi in that cottage.
Most of the rooms have mosquito nets, so basically you do not need to bring your own one, but we cannot assure that.
The whole compound is relatively safe through guards, who are at the entrance 24hours. Still, we recommend you to keep your windows always closed when you leave ICM and store your important things out of sight.
There is a big family of monkeys, who often runs through the compound. Do not feed them and keep the doors closed, especially the door to the kitchen. They are really curious and would likely take some food from the kitchen if the door is open.
Food
If you do not want to cook on your own, you can pay a little money to eat breakfast or supper at the cafeteria. It is further down on the compound and they mostly cook rice, ugali and greens for supper. You will get lunch at the project.
Power and water supply
Especially during rainy season, the Kenyan power company often turns the electricity off. However, in ICM there is a generator, which should ensure you have electricity on these occasions. Sometimes stops also the water supply. If it is not working, you can phone Moses or wait till the power / water is turned on again. Sometimes it is just off for a view minutes or a hour, sometimes longer.
The tap water contains a lot of chlorine and is contaminated from time to time. If you are not sure, feel free to ask Moses, he likes to provide information also about this point. The water can also be boiled. At ICM the water has to be boiled 13 minutes before getting safe. Because of the altitude of 1,900m above sea level (3 minutes at sea level, 1 minute longer per 150 meters of altitude).
If you don't want to drink or boil the tap water, you can carry your water bottle with you during the day and get some water from our wells. That water is chlorine free and safe to drink so you do not need to buy water bottles at the supermarket.
Price
Per night you pay ten dollars to ICM. If you are a student or the like, you can try to bargain with Moses. If you cannot afford it at all, talk to Philip to see if he can help rather than deciding not to come.
Currency
In Kenya, the national currency is called Kenyan Shilling. In 2017 the exchange rate is about 1 Dollar for 100 Kenyan Shillings. In town are many cash machines with VISA, Mastercard etc. options. Someone from OTEPIC will show you where they are.
If you get money out of the machine, you will just get 1000 Sh. notes. They are the maximum bank notes. To break this into smaller notes, buy something in the supermarkets and just pay with those big notes. The people who sell on the streets and the pikipiki drivers will probably not be able to change a 1000Sh. note. You can also ask in the ICM office to change some big notes for you if badly needed.
Transport
Other than walking most people take a motorcycle (called pikipiki) to go basically anywhere. They are readily available all around town and are the fastest option to get to your destination. If you want to ask your driver to slow down say "polepole" (slower). Bargain the price for the drive before you get on the motorcycle. Here are some standard prices if you drive alone:
From ICM to Amani Garden:  30-40Sh
From ICM to Sabwani Garden: 50- 70Sh
From ICM to town: 40Sh
When returning to ICM tell the pikipiki driver to drive to ICM and not to ATS. Most of them are not familiar with the new name. If you want to go to the orphan's house, ask Millicent or someone else to show you the way in the beginning. Otherwise, drive to the Bidii center and then turn left. The orphan's house is approximately 100 meters down the street on the right hand side. But if you have never been there, it is hard to find and most of the pikipiki drivers do not know where it is unlike the two gardens. To come to Amani Garden, tell your driver to bring you to OTEPIC water project in Bidii. To come to Sabwani Garden, just say, you want to go to Sabwani (that is how the area around is called).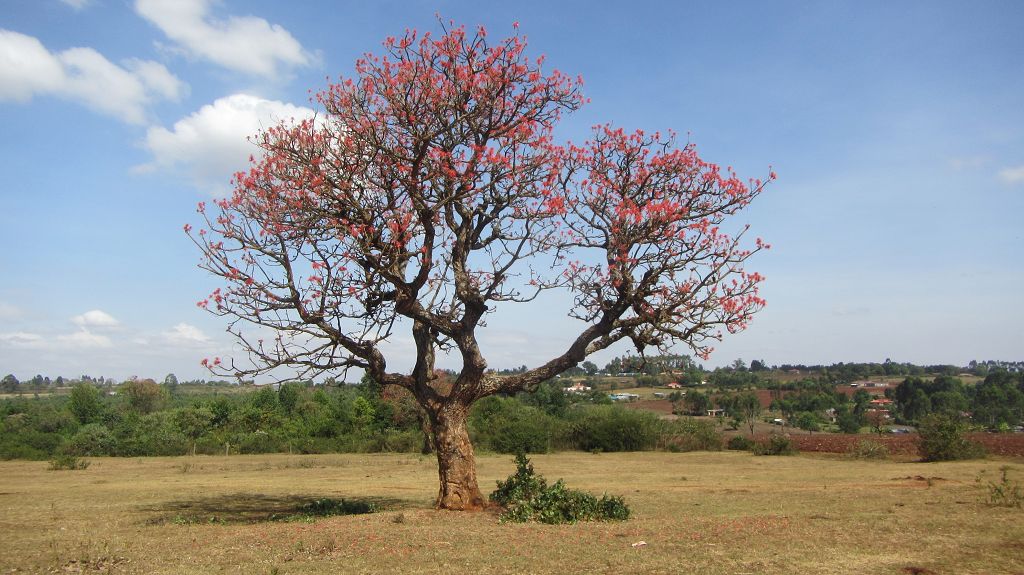 Walking
To get to town or to Amani Garden, you can easily walk. During day time it is safe, but please do not walk alone outside at nighttime!
From ICM to Amani Garden or town takes you around 20 minutes depending on your speed.
Ask Philip or someone else from the project to show you the fastest and easiest way to town. Besides, most people on the street are happy to help you out if you are lost.
Buying food
In Kitale are many supermarkets and a local market with fresh fruits and vegetables from the region. Furthermore, you will already find on your way to town little shops on the street. In town, you will see more of these little stands at the street side. They normally sell for the same price than they do inside the local market. We recommend you to buy fruits, vegetables, rice, lentils, ground nuts etc. at the markets or the stands and not in the supermarkets. In the latter case, you find milk products, flour, toast bread, as well as soap and sanitary articles. Both the supermarkets and the stands at the street are open every day including Sundays.
Language
Official language in Kenya is English. The national language is Kiswahili. However, there are over 40 different tribes with their own tongue. But in short: English, (nearly) everybody understands – Swahili, everyone speaks.
If you want to stay for a longer time, you will find it easier if you learn some Swahili words.
To greet people on the streets, this may help:
Habari/ Habari gani/ Habari yako?  (How are you?) – Nzuri. (Good.)
Mambo. (Hi/Hello) – Poa. (Cool. Fine.)
Some more words? These are some of the most important words for the beginning:
Jambo – Hello
Ahsante (sana). – Thank you (very much).
Karibu! – You are welcome!
Ndiyo – Yes
Hapana – No
Kwa heri! – Good bye!
Hakuna matata – No problem
Unasemaje? – Pardon/ Come again?
Twende! – Let's go!
Polepole – Slowly!
Ugali – firmed mush
Skumaviki – cooked greens
Pikipiki – Motorcycle taxi
Matatu – minibus taxi
Good luck with this little input!
Kenyan SIM card & Mpesa
If you stay for a longer time, it will probably be cheaper to get a special cell phone rate. For 100Sh you can buy a new SIM card from the local provider Safaricom. Also the booking of data volume is possible. New credit is available at many little shops at the street side.
With this kind of SIM card, you are able to pay with Mpesa. This payment method works in the same way as a bank card. You have money on your phone and through the Mpesa stations you can get that money in cash. In addition, you can send and receive money from/to other people who are registered on Mpesa. Nearly every Kenyan uses that method. One advantage is that you do not need to carry a lot of cash in your pocket, just your phone.
Mzungu!
That means "white man" in Kiswahili. If you have a white or light skin color, you will get some special attention. Especially the children who keep shouting at you "how are you?". People will want a higher price for pikipiki rides and food from you because they think you are rich. That is one reason, why to bargain the price for a pikipiki ride directly. Eventually, with time you will find your way to deal with it.
Not to forget!
Some items are practicable to take with you. A hat and sunscreen for the working days at Sabwani Garden were highly recommended from all our visitors from abroad. Buy sunscreen at home. Here, it is expensive because just the tourists are in need of it.
If you come in rainy season, take a thin rain jacket with you. It can get quite stormy when the heavy rains occur. We are working in the clothes we like to wear. Just consider not to wear very short skirts or trousers. Furthermore, bring an adapter for UK plug sockets for charging any electronic devices.
Want to bring a present?
We do not expect you to bring a present. That you are coming and sharing your skills with our project is a present enough! Still, if you want to bring something with you, here are some ideas and needs.
We are an ecological project, so (special) seeds are always welcome! If you have no special seeds in mind, just ask Philip what is needed at the moment.
Besides that, we have a little library where we share books. Buying books is expensive here and most of the ones we have are ecological scientific books. Because we all like to read, we are always looking for novels, children literature (for our orphan's house) and also more ecological books in English. Even soccer balls or volleyballs, as well as games are always welcome in the orphan house.

Furthermore, we want to have to a room with laptops where our members have the possibility to check their mails as well as to inform themselves about planting and more. If you have old, but still working phones and/or laptops at home, we would be delighted if you could donate them to us. And finally, you can just ask Philip, what is needed before you come. He can tell you best about the current urgent needs.
Vaccinations and malaria
Kitale is located in a malaria area. We recommend that you inform yourself about vaccinations and malaria at an early stage before starting your journey and take appropriate measures. And another tip: Don't forget your vaccination certificate.
Contact
Mail address: info@otepic.org
Phone number of Philip: +254 725429179
Phone number of Gabu: +254 708628884
The fastest way to get an answer (if you are not already in Kenya) is to write Philip through facebook: Facebook Philip Munyasia
We hope to welcome you soon at OTEPIC!