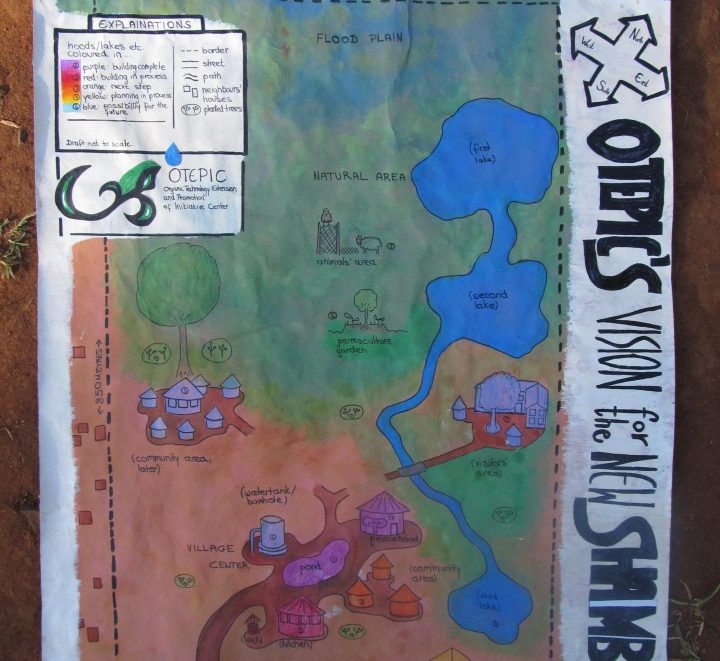 Vision OTEPIC Kenya
Vision on creating a Permaculture School for Kenya and Eastern Africa.
Conference centre
The school will be a model for social and ecological sustainability, a place to reinstall the African dream of nature, hospitality and abundance, a training site to explore and share the knowledge of regional autonomy in water, food and energy supply, an ecovillage including a Permaculture Training Centre and a guesthouse for international guests, youth exchange and volunteers.
Also Restaurant and Guesthouse
Due to a lot of number of people who wish to be trained on the intensive permaculture courses, we need various facilities toward achieving our goal, OTEPIC Kenya peace project wish to build a conference facilities , with Kitchen and accommodation. The planned facility will be used by the entire communities for activities such as training in permaculture and peace education.
A place for woman and youth groups
Additionally it will serve as a multi-purpose area where women or youth groups will have their own space to work on different activities and conduct their weekly meetings. A place to create and a forum for sharing of information and experience among various initiatives it will be designed to facilitate the easy exchange of ideas and collaborative working.
Birth house
Space to think, act and inspire; the facility will have the ability to host smaller concurrent meetings /there will be kitchen and accommodation, also we are planning also a an alternative place for women to give birth surrounded by families with songs and also with African rituals.
Donations are highly appreciated.