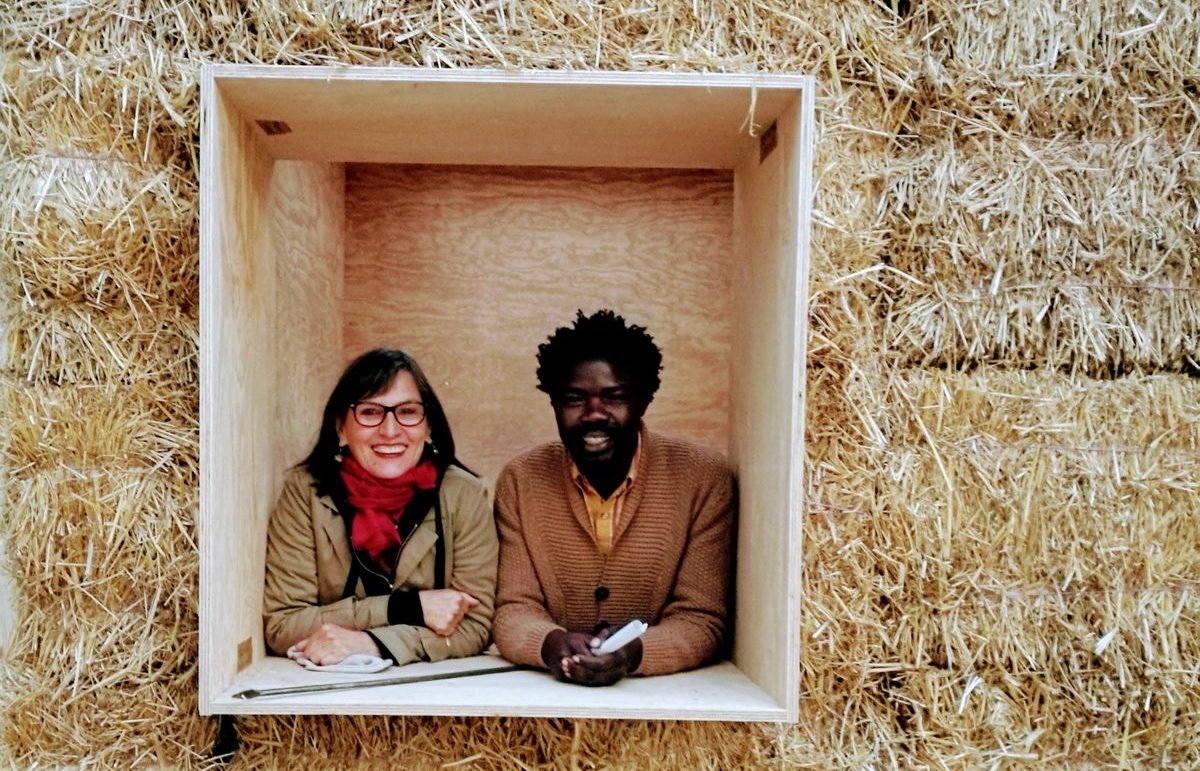 The anniversary tour 2018 is over. Milicent Anyango won the Abundant earth youth prize, donations for the complete roof of the conference center were handed over and an interview with Philip Munyasia in the TAZ supplement "Agrarkoordination" has been published.
Anniversary tour – 10 years OTEPIC
Philip has made over 30 stops in Germany and Austria, Switzerland and Portugal. Many people got to known the fantastic project, new contacts have been made and existing have been refreshed.
In the following are example poinsts compiled:
Abundant Earth Youth Prize of the Permaculture Magazine for Milicent Anyango
The winner of the Abundant Earth Youth Prize is Milicent Anyango, who followes with her team of Lucy and Ann permaculture principles to feed orphans, schoolchildren and the homeless. Milicent grew up as an orphan in Kenya.
Today she educates, cares for and feeds the children in the OTEPIC orphanage Tabasamu. The fresh and narrative food comes from her own permaculture garden. The surplus food goes to the homeless project, where Millicent also works. Their commitment to the next generation at such a young age is extraordinary.
Read more: permaculture.co.uk/news/25000-permaculture-magazine-prize-announces-winners
Donations for the conference center
At two events in Berlin, at the Berlin.Industrial.Group and at the Coop Campus donations over 15.500€ were collected and handed over to OTEPIC. This donation financed the entire roof! The association cef "Club of engineers and friends e. V." (CEF) would like to support OTEPIC also in the future.
Read more: cef-help.org/en/otepic-en/
Nadine Pulver launched the crowdfunding campaign "Stones" for the conference centre in Switzerland. The donation amount could be reached.
We have presented two exemplary donation projects here, but would like to thank all supporters and donors!
Report in the Supplement Agricultural Coordination of the TAZ
An interview with Philip Munyasia entitled "Permaculture and living community in Kenya" was published in the November 2018 issue of AGRAR KOORDINATION (TAZ supplement).
Content photo: Club of engineers and friends e. V. (CEF)